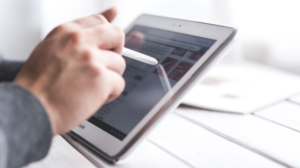 Overview
 Gardens Web & Mobile Solutions is an application that has a special B2B platform and mobile sales solutions. Business Portal provides access to any application window in the Internet without additional extention and modification. Mobile solutions streamline the conduct of sales activities. Solutions improve the efficiency of work of sales representatives and enable management staff to monitor the tasks performed   
                                                             by sales reps. Mobile application works with various mobile devices, such as
                                                             notebooks or palmtops.
---
Market challenges
Mobile sales support
Reduction of operating sales costs
Automation of business processes
Time saving
Increase work efficiency
Fast access to data
Customer service via the Internet (Web Portal)
---
Key features
Tasks for sales representatives
debt recovery activities
Automatic data replication with the central system
Developed functionality of orders introduced into web application, as well as developed system of promotions for wholesale customers
Record of working time and efficiency of employeesCommon CRM
---
 Benefits
Tasks for sales representatives
Increased work efficiency and sales results
Improve the level of customer service
Reduced operational costs
Trade Marketing Support (Planning personalised sales action, collecting information on distribution markets, market share information, product promotions, notifications)
Service Support (Solution integrated with the B2B platform)
Marketing Support (Possibility to perform surveys, monitoring own product prices, monitoring competition prices, access to marketing deliverables)
Merchandising Support (Access to marketing deliverables, possibility to build databases containing information on activities of competition companies, handling loyalty programs, monitoring displays of market competitors)
---
Main tools
Web Portal (settlement, price lists, order statuses, sales reports, sales orders,warehouse inventory, claims and current information and messages)
Orders, offers, price lists, contracts, catalogues of goods, messages
Modifiable user interface of mobile device
Sales analysis
Planning and evaluation of the visits
Freely customizable reports
Serviceman panel